Old Fashioned Italian Ice and Ice Cream Dipping
Cabinets (Diner Style – Flip Top).
Conventional Italian Ice Dipping Cabinets with flip lids that cover the product.
Call it an  "Old Fashioned, Diner Style" cabinet. Perfect ice cream too. Primarily used behind the counter in high volume restaurants and old fashioned ice cream stores. Also popular with homemade ice cream shops.
Perfect preservation of product quality and
flavor…continuous failure-free operation that virtually eliminates
maintenance…absolute minimum of operating costs…these are the
advantages offered by the superior design and construction which can
only be measured over long periods in terms of service and value.
Our cabinets have more insulation than most other
ice cream freezers- 2-1/2″ of insulation on the sidewall.
We offer the largest selection in the industry, all
in a standard white enamel finish or optional stainless
interior/exterior or both. All cabinets equipment with
digital thermostats, clog-free condensing
units and optional features such as locking devises, legs or casters.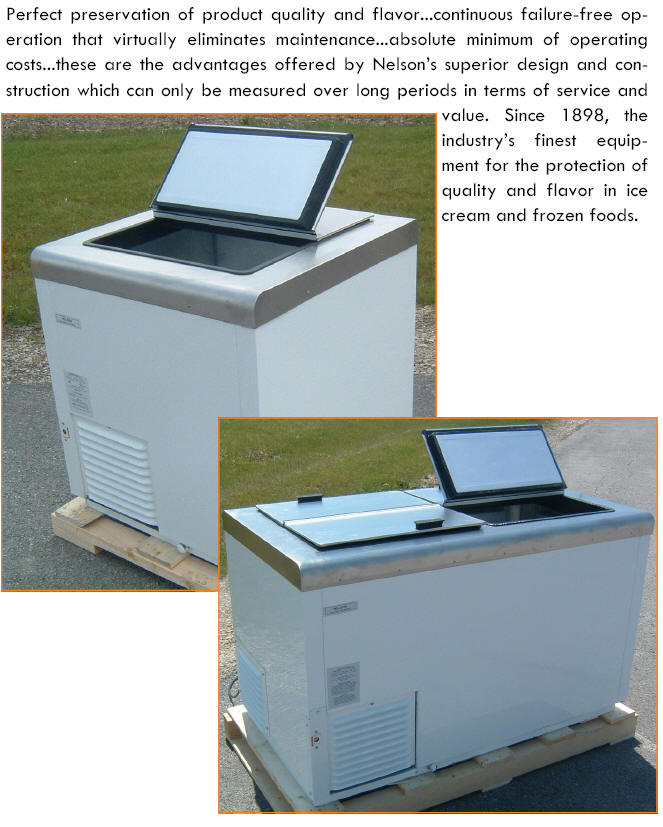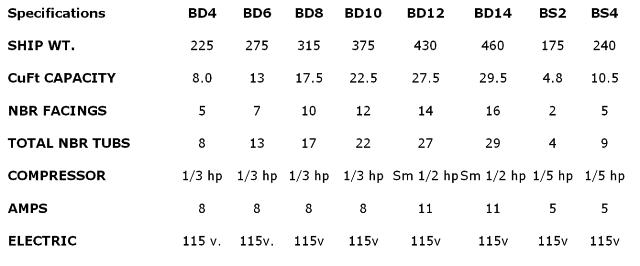 SEE PRICING TOWARD THE BOTTOM OF
THIS PAGE
DIMENSIONS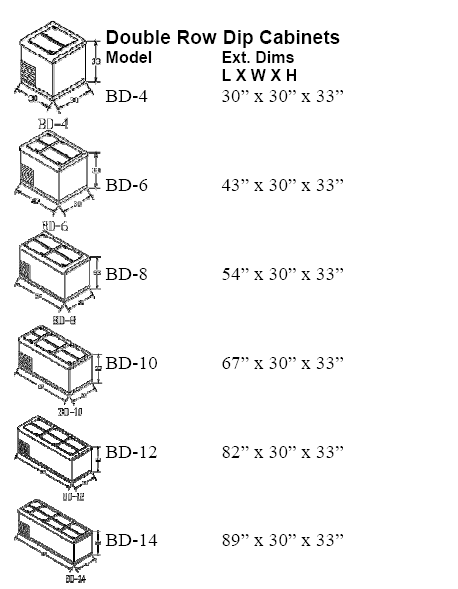 SPECIFICATIONS
One piece 22 ga. 304 stainless steel, all corners welded (no
corner pieces or raw edges, ever).
Galvanized steel reinforced sub-top beneath the stainless top,
Anti-condensate heater wires on galvanized sub-top to prevent
condensation on cabinet top.
Galvanized steel interior, Optional 22 ga. 304 stainless steel
exterior and 24 ga. stainless steel interior.
Copper tubing cold wall type evaporator attached to liner wall.
Forced air condensing unit (clog free design on all BD models)
on glide-out base for efficient operation and built-in applications.
Base of cabinet to be constructed of 16 ga. Galvanized steel.
Poured-in place urethane foam insulation with a minimum "K"
factor of .13.
Lids to be stainless steel top with poured urethane foam
insulation and hinged in the center with rubber handles.
Freezer lid gaskets to be of a molded, one piece, high impact
grade ABS plastic.
Cabinet to be equipped with a 7-ft power cord, 3 wire, grounded,
dead front construction.
NSF & ETL approved.
Drawings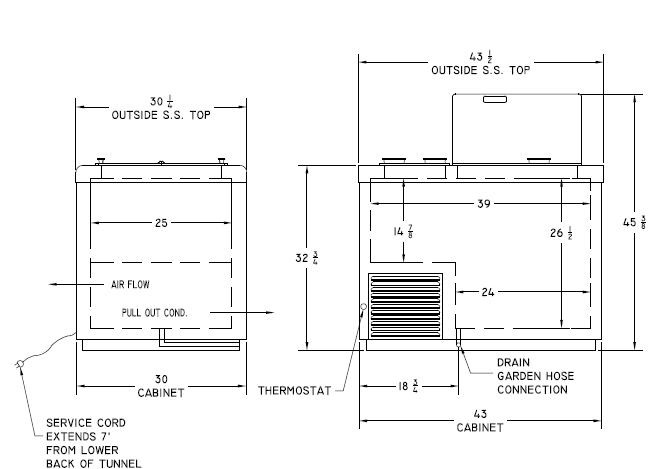 BD6 (above)
BD8 (below)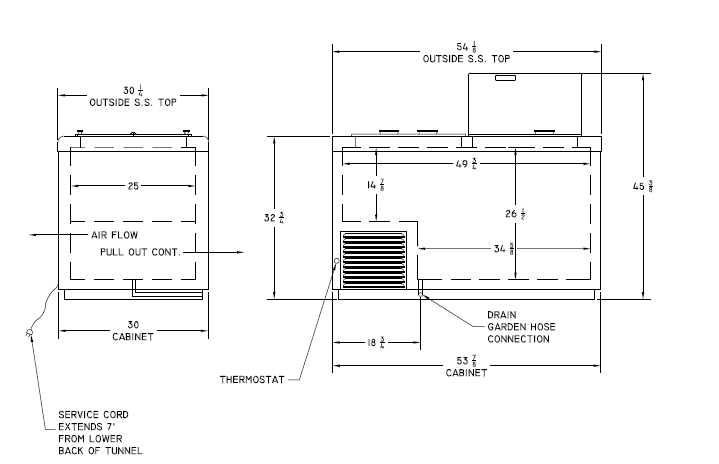 BD8 (above)
BD10 (below)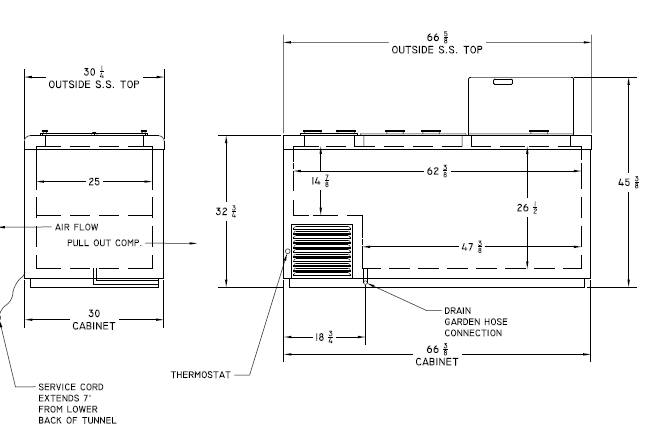 BD10 (above)
BD12 (below)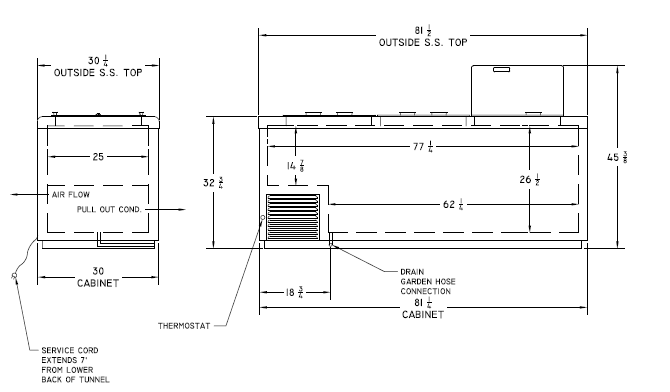 BD12 (above)
BD14 (below)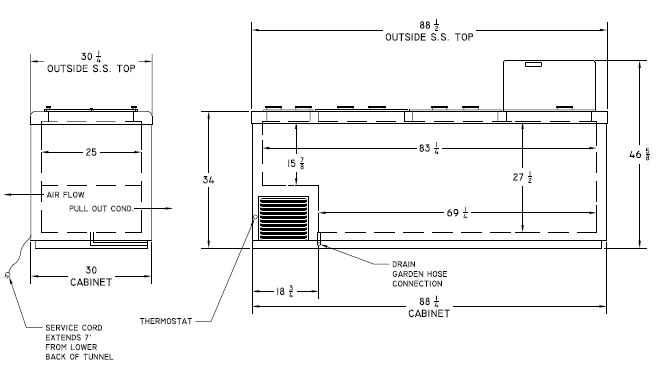 NOBODY SELLS THESE FOR LOWER THAN WE DO. NOT EVEN
NELSON DIRECT. GIVE US A CALL TO TALK ABOUT VOLUME DISCOUNTS AND
SHIPPING COSTS
 See pricing and more information on our Ecommerce Store HERE