Used Ice Cream Carts
This used ice cream cart is owned by a TCBY franchise that has
closed one of its locations. It is in GA and is in good condition. Used only for
special events, it has seen little action. A great buy because these cold plate
ice cream carts can go for over $4k new. See other items from this seller below.

Sorry – Cart Has Been Sold, See Top of this page to sign up for our
email updates – this way, when a used cart becomes available, you will know
right away.
Other items from this seller:
Used Ice Cream – Frozen Yogurt Topping Bar: email:
timespresso@yahoo.com
or call 864-882-6082.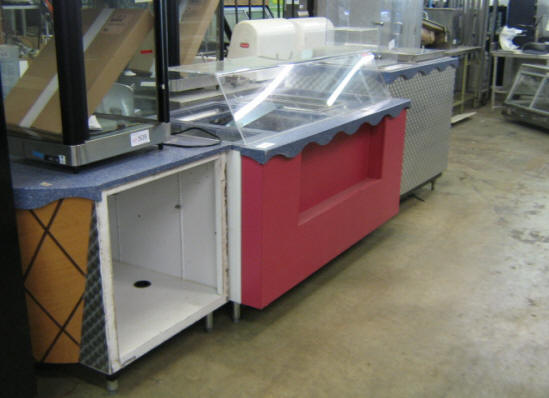 USED SWIRL FREEZEBLENDER:Call or email Blake for specifics: email:
timespresso@yahoo.com
or call 864-882-6082.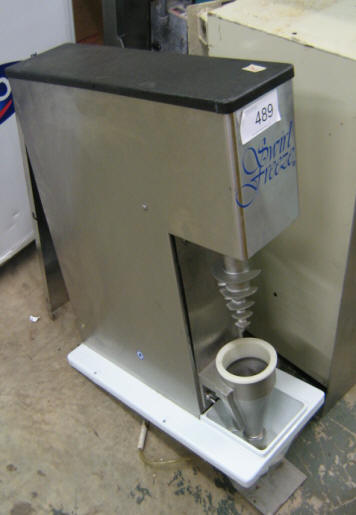 NEW ICE CREAM CARTS FOR SALE:
Ask us about our Ice Cream Cart
SPECIFIC CONSULTING PACKAGE! 


Nelson: Ice Cream Push Carts  – 
Mobile Dipping Carts
WANT TO DIP ICE CREAM CONES OUT OF YOUR
CART? SEE NELSON DIPPING CARTS BELOW!
USED ICE CREAM CARTS -click here
Not sure what you need? If you just need the "cart look" with
wheels and you can keep the cart plugged in, then we may have a very economical
option for you. Click here to find out more.
Ice Cream Carts, Ice Cream Push
Carts, Ice Cream Dipping Carts, Nelson Ice Cream Carts, Nelson Dipping
Carts, Coldelite Ice Cream Carts, Minus Forty Ice Cream Carts, Mobile
Ice Cream Carts, Ice Cream Novelty Carts, Popsicle Carts