---
Used Batch Freezer
Latest Post – 10/6/09
Older 40 QT Batch freezer but still in working condition. Compressor was
replaced and is only 8 years old. Batch Freezer has runs fine and has
been serviced and kept up. SORRY, THIS
MACHINE IS NO LONGER AVAILABLE
(click here for other used
batch freezers)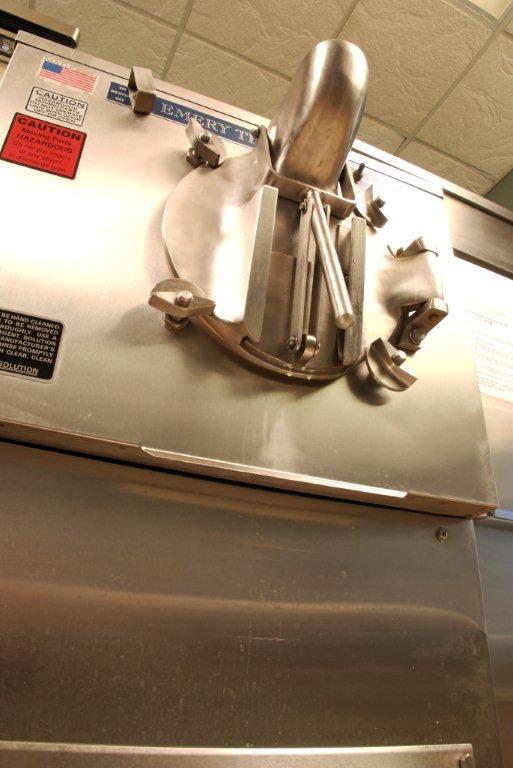 click on pictures for larger view

---
Used Batch Freezer For Sale
MOST RECENT POST – JUNE 11, 2009
 Emery Thompson 44
Qt Batch Freezer
If you need a batch freezer – make an offer on this
one immediately. It's priced low and will definitely not last. This
email goes to hundreds of folks looking for used equipment, and this
batch freezer is in great shape. Sorry – Batch Freezer has
sold..
Selling 44 Qt Emery Thompson batch freezer
manufactured in with 5 hp self-contained condensing unit. Electric
hookup is three phase, 60 amp. Machine has been in daily use and running
great. We are letting go of this batch freezer at a bargain price
because we are now manufacturing in a continuous process.
---
THE BATCH FREEZERS BELOW HAVE ALREADY SOLD:-(
Check out the latest used batch freezers for sale
Both of these are in their second decade, but Emery Thompson
builds batch freezers that last a lifetime. They are both in working condition
and have plenty of life in them. At these prices, they give someone on a tight
budget an opportunity to enter the "home made" ice cream business in a big way.
Emery Thompson 20 QT Batch Freezer – Model # 20 NW – Serial #32816 – Has
a self contained 3 HP water cooled condensing unit and runs single phase
power – 230 Volts – Manufacture Date 5/90 – Asking
$3900
Emery Thompson 40 QT Batch Freezer – Model # 40 BLT-1 – Serial #32821.
Has self contained 5 HP water cooled condensing unit and runs single phase
power – 230 Volts – Manufacture Date 5/90 –
 
SORRY, BOTH OF THESE MACHINES HAVE SOLD
Both units are being sold by Deb Heller and are located in Wisconsin – See
sellers contact information below the pics.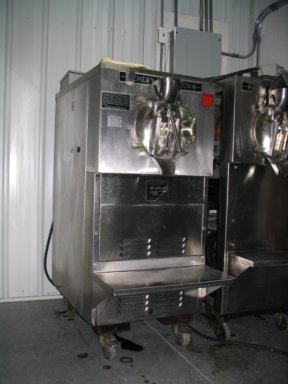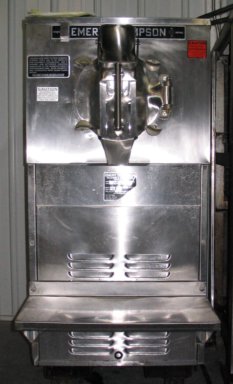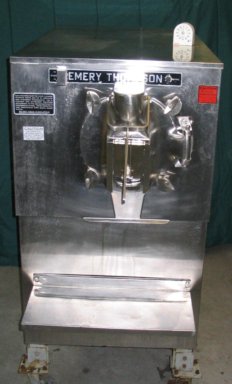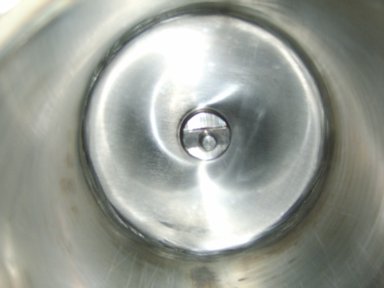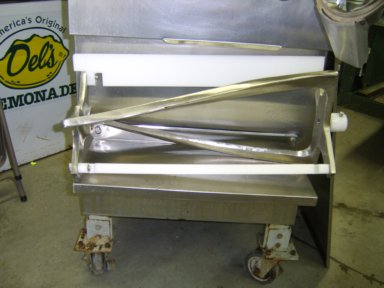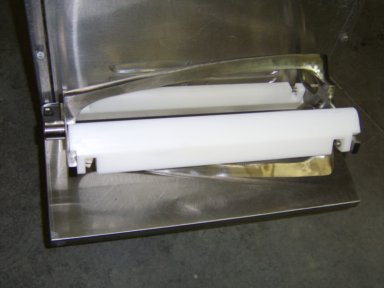 Contact Deb Heller directly by e-mail: 

dlgiuffre@aol.com
 920-47-5185 or 920-832-8884

sorry…these have sold)
---
CHECK OUT THE NEW ARRIVAL TO THE USED BATCH FREEZER LISTING! If you were
thinking of buying a new batch freezer, think again. This baby is almost brand
new and you will save big $. Seller no longer wants to make his own ice cream
and only made 100 gallons before deciding to sell it. This machine retails for
over $20,000 new. Seller is motivated and will take only $14K, so don't delay.
Contact seller (Phil McFarland) directly
(this batch freezer has sold)See unit below. Seller can provide pictures
of the actual unit to serious buyers. You can also download the spec sheet
below.
Serial number is: K-41250310
Model C122
Batch Ice Cream Freezer
Single Flavor
Product
Offerings:
Homemade, Medium Overrun Gourmet Ice Cream, Gelato, Sorbet, Italian Ice and
Slush.
Freezing
Cylinder:
One, 8.5 quart (8 liter)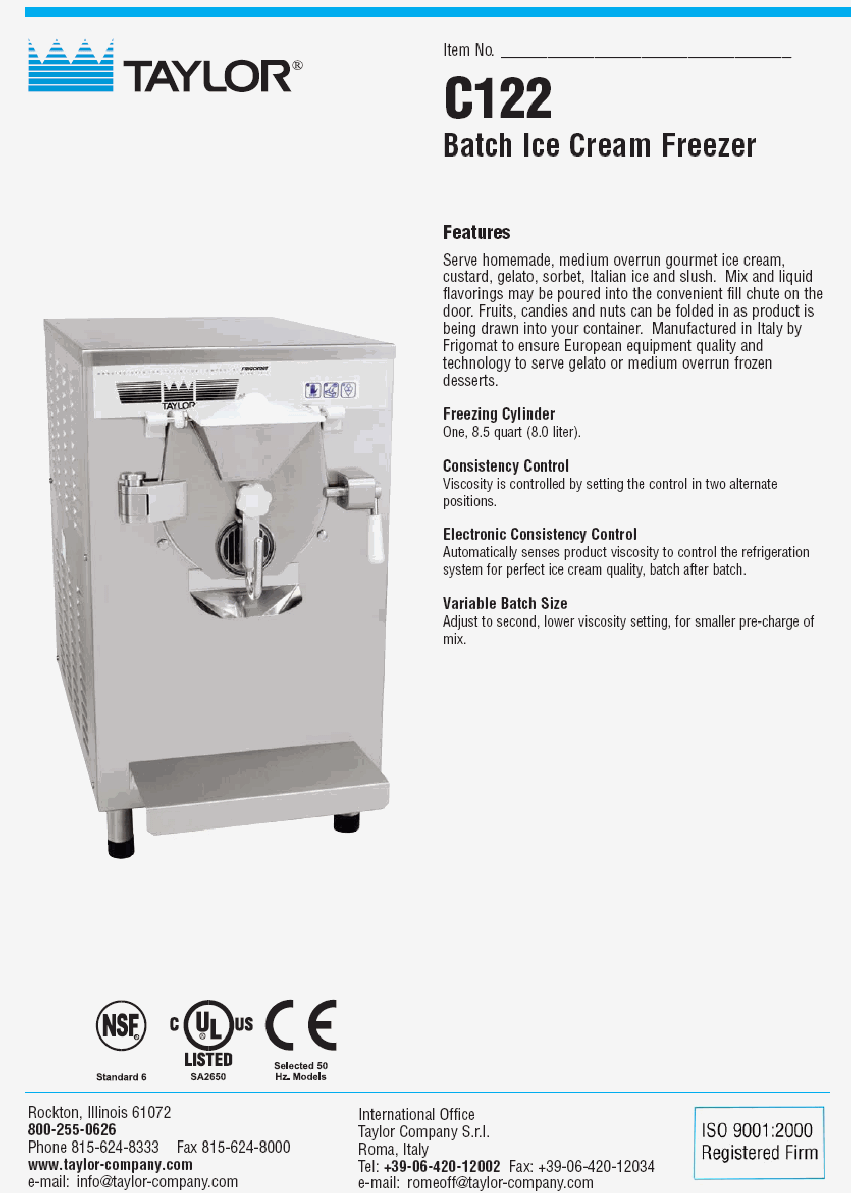 ---
40 qt. Water cooled EMERY THOMPSON used batch
freezer:
Great Working Condition
Newly Sharpened Blades
Photos below are current
Make an offer…This one won't last long!
(note: this used batch freezer has
just been SOLD- click here for another great batch freezer option!):
 ANOTHER
USED EMERY THOMPSON BATCH FREEZER