Portable Ice Cream Cart
Portable Ice Cream Push Carts – CLT Models
The Best Value with the Features You Need. Take Your Products to the People with these ice cream push carts.
While these carts are used primarily for selling ice cream novelties, many people will use these to dip ice cream as long as they have access to power.
For Ice cream push cart pricing click here.
MODEL CLT-6 ABOVE – NEEDS TO REMAIN PLUGGED IN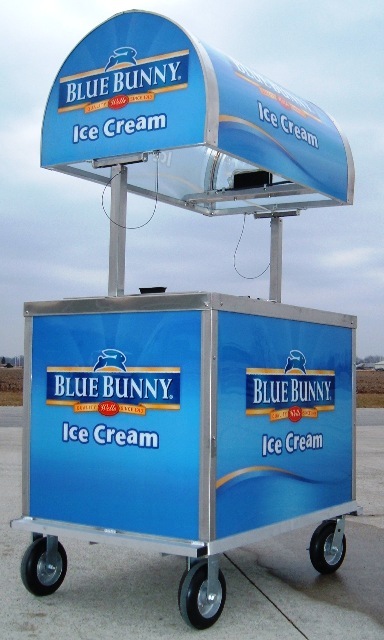 Needs to remain plugged in to hold Temperature.
Built to Last – Stainless Steel Bottoms Prevent Corrosion
NSF & UL/ETL Listed
Exclusive Digital Thermostats Make Hitting Your Optimal Temp a
Breeze
Poured Urethane makes them Lighter and More Durable
Thick Insulation Helps Keep Proper Temperature on Hot Days
Best Wheels in the Business – 8″ Natural Rubber Wheels Easily
Handle Toughest Terrain
Umbrellas or Canopy's Available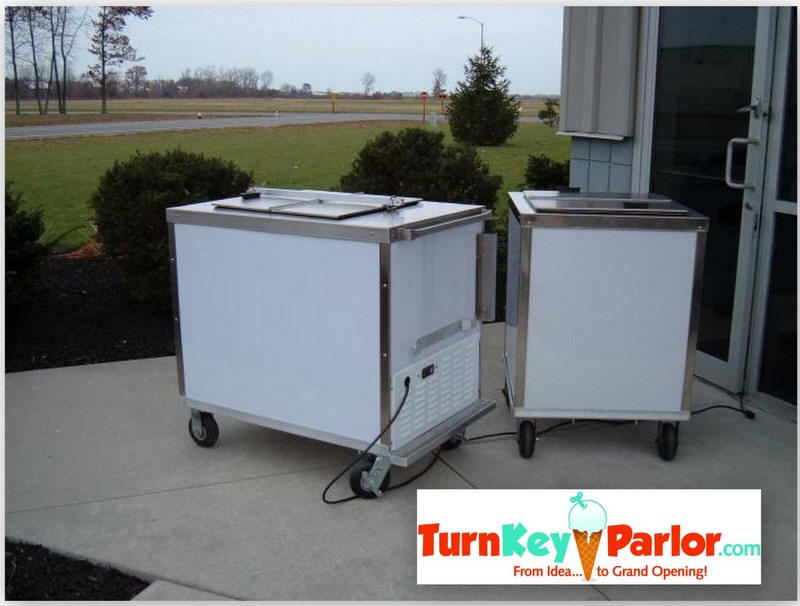 Digital Thermostat on the CLT-6 makes it easy to hit your target temperature. Simply set the target temp just the way you would an air conditioner thermostat and watch it work its way toward it.
 Whether these carts are built and configured as ice cream carts or Italian ice carts, or water ice carts, you can be sure you are getting a quality piece of equipment made in the USA. These carts are build from the ground up and the refrigeration is built specifically to take the beating that a cart will eventually take. We do not start with a cheap store freezer and try to modify for outdoor use.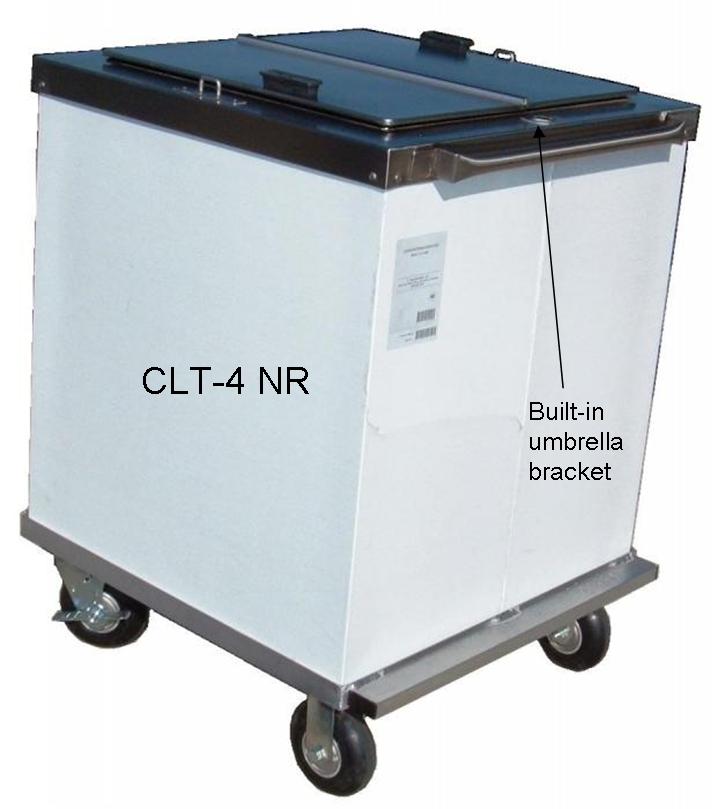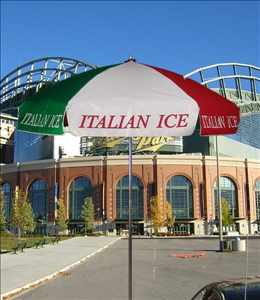 OR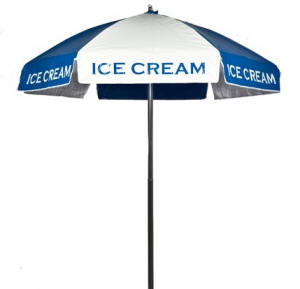 NEW – Re-Usable Removable Cold Plates for CLT carts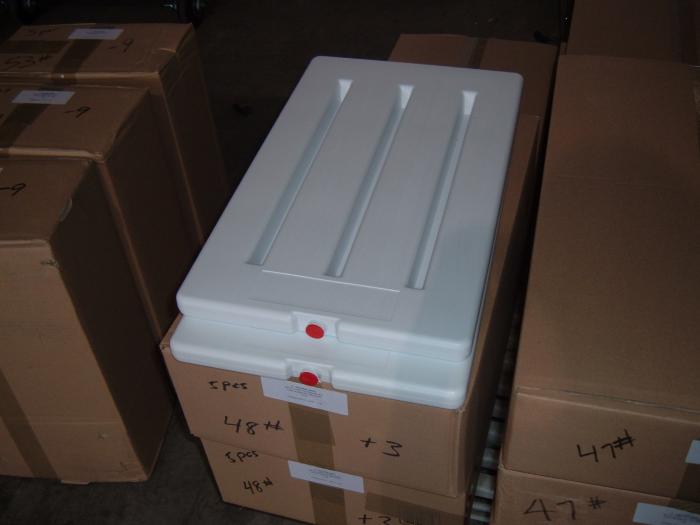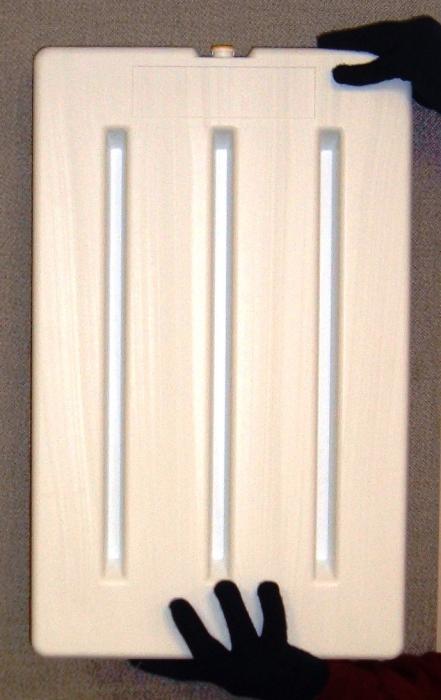 Self Contained Mobile  Hand Washing Sink Below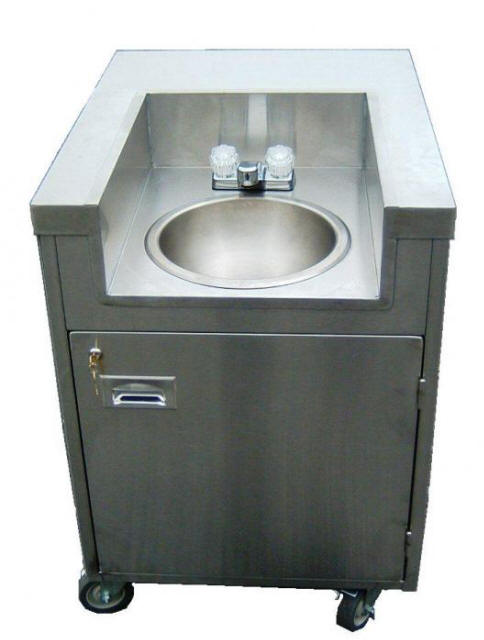 SPECS FOR NSF APPROVED MOBILE CART SINK