Dip Well – Dipper Well – Dipping Well
Ice Cream Dipping Cabinet Dip Well
This high quality Ice Cream Dipping Well acts as a
mini sink where the Ice Cream Scooper is kept. It has a mini faucet and
a drain. Health Departments in some counties require a Dipping Well.
Click on the Pictures for a Closer View
Dimensions on dip well = 5.25″
H X 16.25″ L X 4.25″ D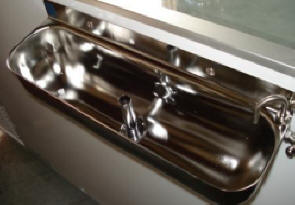 Small
Faucet can be turned on and off. 1/8" water line in (like an ice maker
line on your home fridge) and a ½" drain

Dimensions on dip well = 5.25″ H X 16.25″ L X
4.25″ D

Cost is $190 and Includes Shipping Anywhere in the 48
Contiguous United States
Please call us at 877-817-5716 or E-Mail us
Equipment@TurnKeyParlor.com if
you are need more information, or simply place your order below and pay with any
major credit card.
$190 (includes Shipping within 48 Contiguous United States))
INSTRUCTIONS FOR INSTALLING
THE DIPWELL ON OUR TKPEDC-8 MODEL*
*Courtesy of one of our great customers –

Kurt Kahler – Proprietor at the


Doose Cafe



Home of the Bull Burger (voted best burger in marengo, IA)


Step 1 Below
Shows
the screws on the front of the dipping cabinet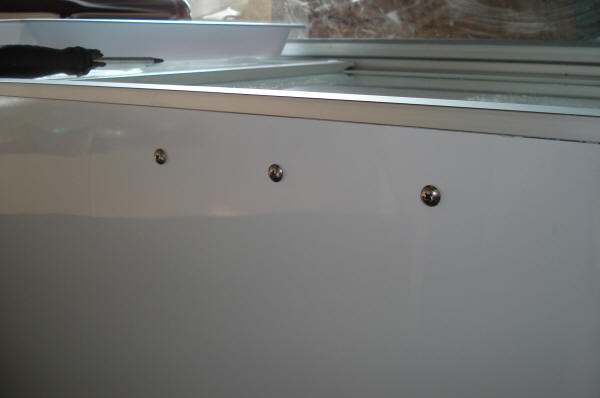 Step 2 Below
Shows
the dipping well mounted.  Note:
There are only two screws used due to the spacing of the
holes on the dipping well.  The
rubber bumper also needs to be removed prior to the
well installation



Step 3 Below
 Shows
the installation of the drain tube.  Note:  The
tapered end of the tube goes down.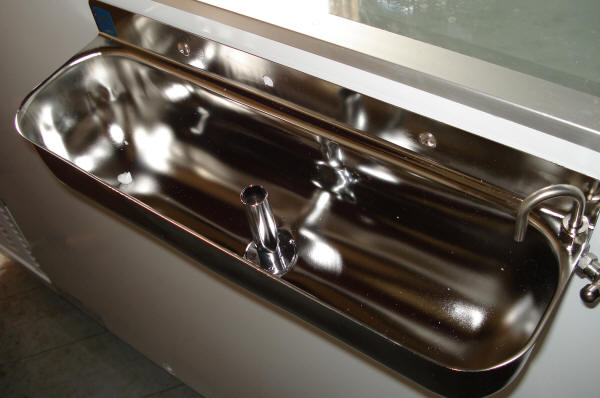 Step 4 Below

Shows the
wire shelf installed over the drain tube.  The shelf needs
pushed down firmly in order to perform step
5.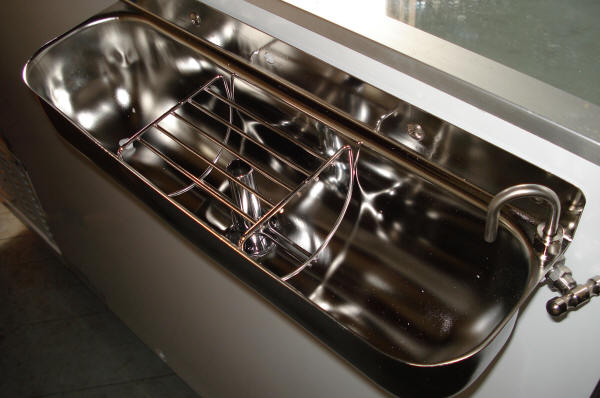 Step 5
Shows
the rubber bumper reinstalled.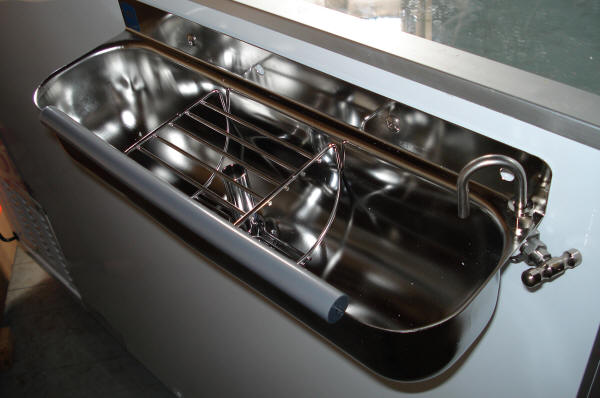 Ice cream, Italian ice dipping wells are for sales in the following
states and cities:


Ice Cream Dipping Cabinets for Sale in the following
states:



AK,ALASKA
AL,ALABAMA
AR,ARKANSAS
AZ,ARIZONA
CA,CALIFORNIA
CO,COLORADO
CT,CONNECTICUT
DE,DELAWARE
FL,FLORIDA
GA,GEORGIA
HI,HAWAII
IA,IOWA
ID,IDAHO
IL,ILLINOIS
IN,INDIANA
KS,KANSAS
KY,KENTUCKY
LA,LOUISIANA
MA,MASSACHUSETTS
MD,MARYLAND
ME,MAINE
MI,MICHIGAN
MN,MINNESOTA
MO,MISSOURI
MS,MISSISSIPPI
MT,MONTANA
NE,NEBRASKA
NC,NORTH CAROLINA
ND,NORTH DAKOTA
NH,NEW HAMPSHIRE
NJ,NEW JERSEY
NM,NEW MEXICO
NY,NEW YORK
NV,NEVADA
OH,OHIO
OK,OKLAHOMA
OR,OREGON
PA,PENNSYLVANIA
RI,RHODE ISLAND
SC,SOUTH CAROLINA
SD,SOUTH DAKOTA
TN,TENNESSEE
TX,TEXAS
UT,UTAH
VA,VIRGINIA
VT,VERMONT
WA,WASHINGTON
WI,WISCONSIN
WV,WEST VIRGINIA
WY,WYOMING


Ice Cream
Dip wells Dipwell for Sale in:


New York
Los Angeles
Chicago 
Houston 
Phoenix 
Philadelphia 
San Antonio 
San Diego 
Dallas 
San Jose 
Detroit 
Jacksonville 
Indianapolis
San Francisco 
Columbus 
Austin 
Memphis 
Fort Worth 
Baltimore 
Charlotte 
El Paso 
Boston 
Seattle 
Washington 
Milwaukee 
Denver 
Louisville/Jefferson County 
Las Vegas 
Nashville-Davidson 
Oklahoma City 
Portland 
Tucson 
Albuquerque 
Atlanta 
Long Beach 
Fresno 
Sacramento 
Mesa 
Kansas City 
Cleveland 
Virginia Beach 
Omaha 
Miami 
Oakland 
Tulsa 
Honolulu 
Minneapolis 
Colorado Springs 
Arlington 
Wichita 
Raleigh 
St. Louis 
Santa Ana 
Anaheim 
Tampa 
Cincinnati 
Pittsburgh 
Bakersfield 
Aurora 
Toledo 
Riverside 
Stockton 
Corpus Christi 
Newark 
Anchorage
Buffalo 
St. Paul 
Lexington-Fayette
Plano 
Fort Wayne 
St. Petersburg 
Glendale 
Jersey City 
Lincoln 
Henderson 
Chandler 
Greensboro 
Scottsdale 
Baton Rouge 
Birmingham 
Norfolk 
Madison 
New Orleans 
Chesapeake 
Orlando 
Garland 
Hialeah 
Laredo 
Chula Vista 
Lubbock 
Reno 
Akron 
Durham 
Rochester 
Modesto 
Montgomery 
Fremont 
Shreveport 
Arlington
Glendale